To Build a Safer Tomorrow for Women and Children!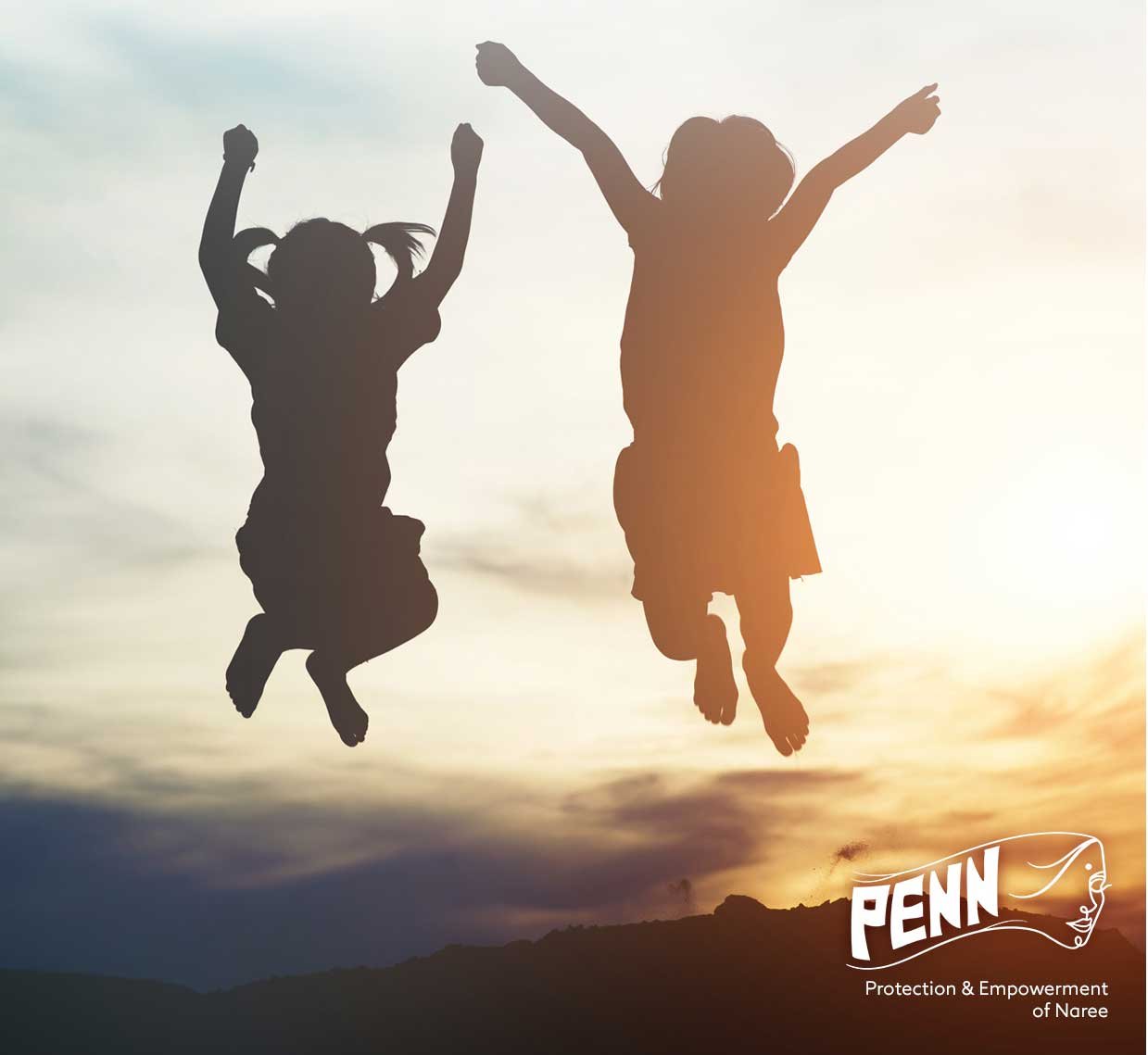 The media constantly splashes news of crimes against women and children every day, and the incidents are increasing both in intensity and frequency. We need to go beyond just discussions and take affirmative action to prevent the crimes.
Emerging from the Silence
PENN (Protection & Empowerment of Naree)
It is a registered Trust started in Chennai in February 2020. The vision of the Trust is to create a safe environment for women through a proactive, 360 degree approach towards the prevention of crimes against women and children by focusing on creating awareness, teaching self defence, and working with environment enablers.
PENN recognizes that resources are needed to strengthen the prevention and response to sexual violence, including the creation of the environment to prevent the crime from taking place. To achieve lasting change, it is important to enact and enforce legislation, while simultaneously developing and implementing policies that promote gender equality.
The prime focus of PENN is proactive and multi sectoral approach to prevent of sexual crimes through:
Mr. VS Sridhar – Senior Corporate Executive involved in the cause of women's safety since 2012Mr. V Sriram Sharma –Theatre Director, Music Composer, PlaywrightMs. Swarnalatha Mahesh – Advocate with focus on woman & child safetyMr. KR Sathyan – Entrepreneur, Event Management, Music & Art Schools
In memoriam : Remembering late Mr. S Sreeram, who was part of First Trustees Board and whose belief in affirmative action, reflect PENN's approach.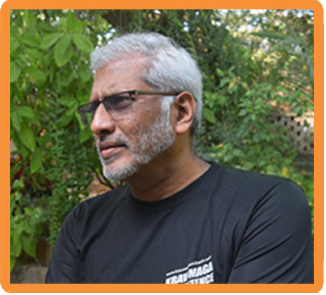 The multi-dimensional approach of PENN's programs will be to create awareness, community engagement, and garnering momentum for the cause of women's safety. They will include:
A Retrospect of PENN's Programs
Self-defence workshops in Queens Mary College, Chennai (March 2020).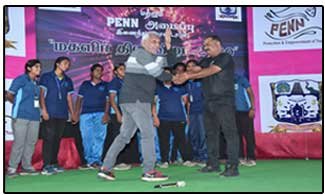 Self Defense workshop for Women workers at the Tirupur Exporters Association (Mar 2020).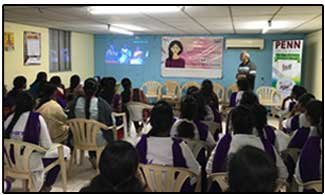 45 day video campaign in Social Media on — prevention of Child Sex Abuse / Child Elopment /Respect for Women – (October — November 2020)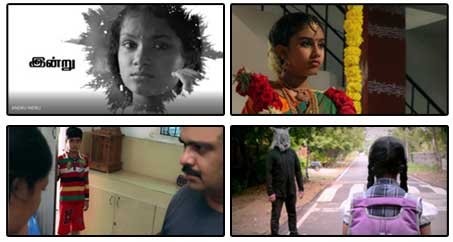 The special guests at the event were Ms Seema Agarwal, Additional Director General of Police – Women & Child Safety, P Unnikrishnan, National Award-winning musician, Col VEmbu Shankar, a war veteran, and Rajesh Srinivasan, a reputed management consultant.
Four videos on prevention of child sex abuse, child marriage prevention launched.Short films and drawing competitions on safety of women and children was launched.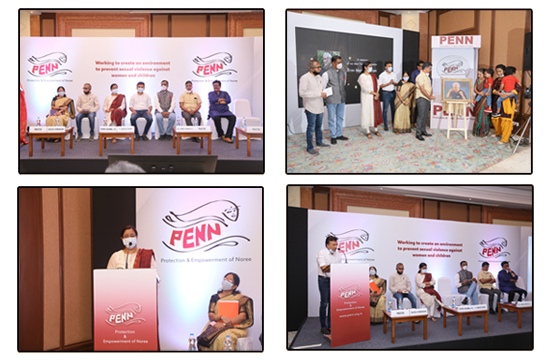 A Retrospect of PENN's Programs
Short films and drawing competitions on safety of women and children were promoted by the Zee Tamil Channel.PoSH Workshops for Corporates (eg., BASF , Vikram Solar) from October 2021.Workshop on child safety by Ms Vijji Ganesh Behavioural Coach in June 2021.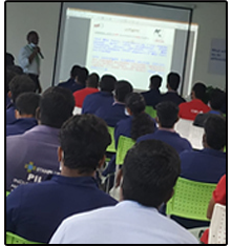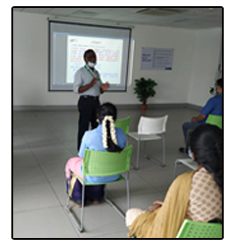 Multiple Workshops on preventation of online abuse, by SP Lavanya, Police Officer forstudents,parents and faculty of PSBB Millenninum, Akshar Arbol International School (Aug-Dec 2021). Online campaign on preventation of child marriage, elopement, and child sex abuse in partnership with the Dindigul District Police, from September 2021 onwords.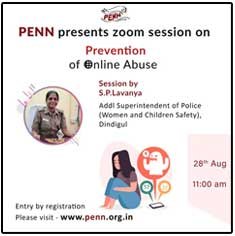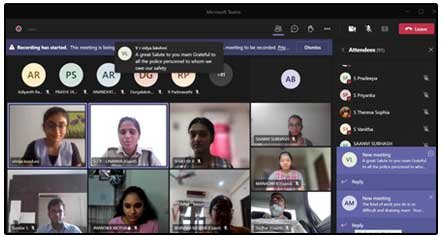 Udayal Padai of Rani Velu Nachiyar
Udayal Padai, is the legendary and powerful women's army formed by Rani Velu Nachiyar in the 18th century. This is Borne out by V. Sriram Sharma, Scholar, PPENN Trustee, who brought Rani Velu Nachiyar's History to the fore, taken it global, thru his 15 year research and Musical Theatre play.
PENN's vision is to recreate that force, to prevent gender related violence through community involvement and engagement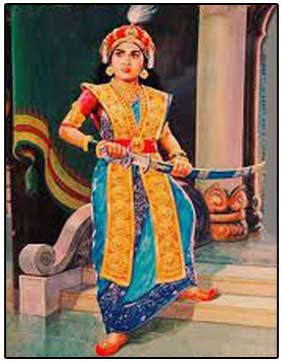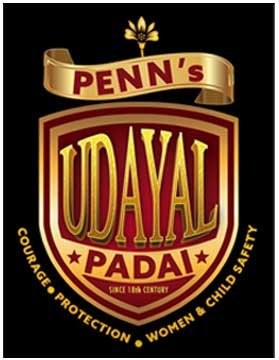 PENN's Udayal Padai will be a scalable mass Women Empowerment movement achieved thru organising Self Defense & Cyber Security training , on "Train the Trainer " model, along with modules on Legal, Career 6‹ Personality Development. The first program on this series was held at Queen Mary's College, Chennai, where the women students were trained in self-defence. They also visited the historic place associated with Rani Velu Nachiyar to become a be part of PENN's Udayal Padai.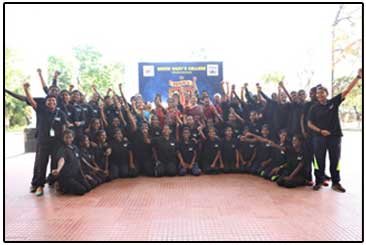 Volunteer Program The success of a program depends on the buy-in of committed and passionate individuals who believe in the cause. PENN is inviting socially conscious people who want to support and actively be part of creation of a safer world for our children and women to sign up as Volunteers.
Sign up for our volunteer program and help us build a safe environment. email - info@penn.org.in
Support PENN's ProgramsSupport the effort to make the world a safer place for women and children. Donate towards a PENN program. https://www.facebook.com/Pennindia http://penn.org.ininsta : penn_india, twitter : india_penn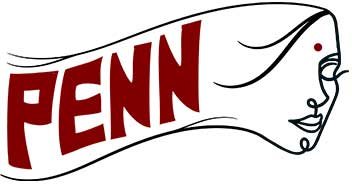 Protection & Empowerment of Naree
PENN is a registered trust – 34/IV/2020, All donations are exempt from Income tax under 80 G- AAETP3671NF20206
15, MTH Road, Padi, Chennai 600050. Phone: 98410 11252, 98494 92101.